Cindy Collins provides technical support for the development of implementation plans and monitoring and evaluation plans for philanthropic and nonprofit clients. Cindy is a professor of project design and monitoring and evaluation at American University in Washington, DC. In this capacity she has guided social enterprise and international development students in the development of monitoring and evaluation plans for over 100 DC-area nonprofits. Cindy stresses the importance of treating outcome-oriented frameworks as organic road maps that can change along the way as learning occurs.
Previously, Cindy worked as Director of Programs and Evaluation for an NGO working on women's economic and political empowerment in the Delta State of Nigeria. In this capacity, she designed, managed, and evaluated a variety of gender-sensitive social change projects for  various government funders including the U.S. Agency for International Development (USAID), the UK Department for International Development (DFID), various United Nations agencies (e.g., UNHCR, UNICEF, UNDP, and UNOPS), and international NGOs (e.g., Oxfam, Save the Children). She managed a staff of 16 and an annual operating budget of approximately $1.8 million. She has also worked as a business development consultant for a telecommunications provider in Monrovia, Liberia, where she educated local nonprofits and international NGOs on how to use ICT solutions (cellphones, internet, GPRS) as tools for project activities (e.g., bulk information dissemination) and monitoring and evaluation (e.g., data collection). Cindy has Bachelor's and Master's degrees in political science from Wellesley College (summa cum laude) and Brown University, respectively.
---
Daniel Doucette, MAOD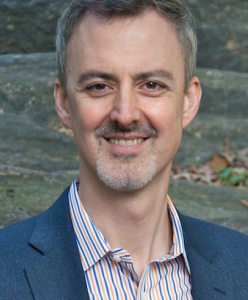 Daniel P. Doucette is an organizational effectiveness advisor, leadership coach, and founder of BraveShift. His 25-year career in the for-purpose sector, including 12 years as a CFO and COO for international NGOs, provides broad expertise in strategy & planning, operations management, leadership development, staff engagement, organizational design & culture, internal communications, and systems & process optimization. His varied experiences include work with a wide variety of organizations: local, national and global in scope; in high-growth mode, turn-around mode, or maintaining. Daniel is adept in the conception and execution of strategic initiatives for global organizations. His reputation is one of a dynamic advocate for whole systems to embrace change as well as an empathetic counselor for individuals working through change. Having appeared at numerous national and international conferences, he is recognized as a provocative and entertaining speaker. Daniel thrives when working with small groups and individuals where his unique blend of left-side skills and right-side creativity enables others to elevate performance by connecting their sense of purpose and priorities with targeted behaviors and actions. Daniel is an Associate Certified Coach with the International Coach Federation. He holds a MA in Organization Development from Fielding Graduate University, and a MS in Foreign Service from Georgetown University. In 2014, he partnered with Jillian Reilly to create an initiative called Troublemakers, a global community of people seeking to cultivate individual courage as the foundation for successful social development and change.
---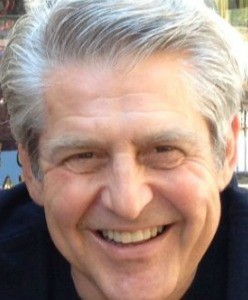 Martin Goldberg, MSOD
For thirty years, Martin Goldberg has worked with senior executives, professionals, and employees at all levels to revitalize their organizations and make the most of their individual and leadership talents for collective impact and excellence. He has worked across Fortune 500, federal and state government, mid­sized companies, and non­profit enterprises. Martin's career spanned a fourteen-year affiliation with BearingPoint and its predecessor KPMG companies, where he served as Managing Director of a $60M dollar business of 150 change and human capital professionals.
Prior to joining KPMG in 1995, Martin was with Imperial Bank in Los Angeles for fourteen years, as Vice President of Organization Development. In 2009, he joined Deloitte Consulting as part of its BearingPoint Federal acquisition and Operating Committee member, supporting the transition and integration of key resources, before establishing Distant Drummer LLC, an executive consultation and organizational development firm based out of Northern Virginia. Today, his central focus is in serving as a strategic thought partner and practitioner, providing leaders and their teams with trusted counsel to reflect on and steer through meaningful change.
Martin is a graduate with honors from Pepperdine University's MSOD program, where he also currently serves as adjunct faculty, and completed his undergraduate studies at UCLA and Reed College. He has coached and mentored scores of professionals and has published numerous articles in the field.
---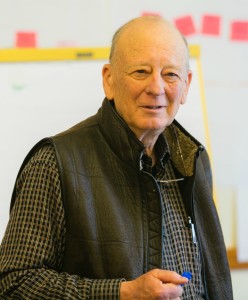 Doug Krug
Doug is a highly effective group facilitator and initiator of transformative change based on the premise that the core of effective and inspiring leadership cannot be taught in the traditional sense—it must be brought out from within. Doug's primary role is helping top executive teams create and sustain the focus and alignment essential to successfully dealing with today's most pressing leadership challenges. His approach has been adopted by multiple U.S. federal agencies under the name "The Signature Style."
Doug is the author of three books, the most recent of which is called The Missing Piece in Leadership: How to Create the Future You Want. His previous book, Enlightened Leadership: Getting to the HEART of Change and Leadership Made Simple , is now in its 31st printing and is used in numerous colleges and universities, as well as corporate and government leadership development and change management programs.
Doug served as part of the MBA Program at Johns Hopkins University's Division of Public Safety Leadership for 15 years and has supported executive development programs  throughout the federal government, including IRS, FBI, DEA, VA, CMS, CDC, OPM, NASA, the Secret Service, the Coast Guard, the Department of Interior, and the Department of Labor. He has also worked with numerous executive teams in the corporate arena and two professional sports teams.
---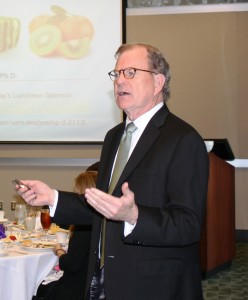 Les Wallace, Ph.D.
Les Wallace founded Signature Resources in 1982 and now leads a consulting consortium of more than 30 individuals and partner organizations. The consortium provides governance and leadership strategy development to public and private sector enterprises through three domestic offices and three international offices.
After earning a Ph.D. in Communication and Organizational Behavior from the University of Oregon, Les gained a reputation for tracking business environment and workplace trends and their impact upon business and government. He mixes practical solutions to organizational challenges with leading edge ideas about designing the future. His consulting efforts, workshops, seminars and speaking engagements reach more than 20,000 people each year. He has consulted with over 300 boards of directors on governance and strategy. During 30 years as a strategist to business and government, Les has also served as university professor and administrator at the University of Oregon and Colorado State University, and hospital administrator at a large urban teaching hospital.
Les is the Nine Minute Mentor, offering a series of short articles and DVDs on leadership, governance, management and personal success.