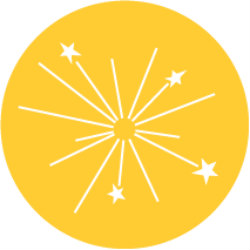 Do you know what innovation means for your organization or business? Do you want to be more innovative but you're not quite sure how to safely go about it?

Do you need to innovate to address an increase in demand or a decline in resources? Do you sense that your people really could do more with less if they worked more innovatively?

Have you asked your staff for bold ideas but they keep coming back with incremental improvements? Are you having trouble communicating what type of "innovation" you're really looking for?

Do you have a hard time giving your employees the space they need to innovate? Do you worry that your innovation strategy won't produce real value? Are you unsure what to measure to be sure you're doing it "right"?
Everyone knows that innovation is critical to success these days, but how do you do it? As soon as you turn innovation into a method to be managed and measured, you lose the spark of it. We help clients put in place the structures and practices that foster innovation, while respecting that it cannot be forced.
Innovation is the process by which a new idea, not previously existing within established thought or practice, is made manifest in form or action to address an existing gap or challenge. We help clients innovate to find solutions to their most vexing challenges and to create game-changing products and services.
We offer:
Presentations on innovation and creativity
One-day workshops to experience Design Thinking and other tools for prompting innovation
Facilitated "blue sky" brainstorming sessions
Futures research, such as trend analysis and scenario development, to guide innovation efforts
Frameworks for measuring innovation programs
Individual or team coaching
For more information on our innovation and creativity offerings, contact us at info@wholemindstrategy.com.